Vision... Knowledge... Results!
We believe in quality and continuity
In order to guarantee quality, knowledge is required.

For this reason we find it important we can translate the customers request to a technical solution. Without a good understanding of ones demand it is almost impossible to define a good working system.

Knowledge of the individual building blocks is a must. The years of experience in the datacenter / infrastructure technology and in combining these blocks to a working sollution is one of the important pillars of Bluewire-IT.

We speak English, Dutch, German and Spanish and provide our services mainly in the european region. However on special requests we can occasionally expand our working area as well.

At this moment we have two points of presence. One office in The Netherlands and one office in Spain.
Knowledge is people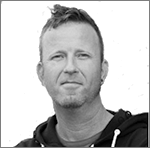 Richard van Eckendonk
(Datacenter Consultant)
Partners
(IT specialists)
Knowledge
1

Datacenter Infrastucture support

Building and maintaing your datacenter infrastructure requiers some skills. Years of experience with todays most advanced systems can help you with that.
Either you do have your own datacenter and we will help you optimize and maintain your systems or expand the capacity of your datacenter or we help you migrate your own datacenter to a new location or we help migrating to an oursourced datacenter.

2

Compute

Compute in your datacenter is a neccesity.
Cisco UCS blade servers, Dell and HP servers will provide your datacenter with enough power to be able to handle your compute requests.

3

Storage

Storage of data is important. Your data should be secure and available at any time. A SAN or NAS system can be the solution.
Names as NetApp, Compellent, EqualLogic or even the smaller systems like Synology and QNAP can help with that.

4

Network

Connecting your devices to a fast and reliably network using world leading network components will accelarate your productivity.
Leading brands as Cisco Nexus, Brocade and the broad range of the strong newbee Mikrotik are amongst our knowledge.

5

Unix / Linux

Managing and monitoring systems remotely with the help of linux (sometimes appliances) makes it easy to offer excellent results for less money.
An example for alerting is a dial-out alerting service.


6

VoIP - Asterisk

You want your own VoIP solution? Asterisk can connect you to your voip provider via an easy to configure VoIP trunk.
Call routes and queues can be configured and even voice response systems can be build.
We can help you maintain your own system.